Freeing Peterson
Hello friends,
I hope you're well. I am still at the family cottage. Enjoying looking at this instead of Zoom …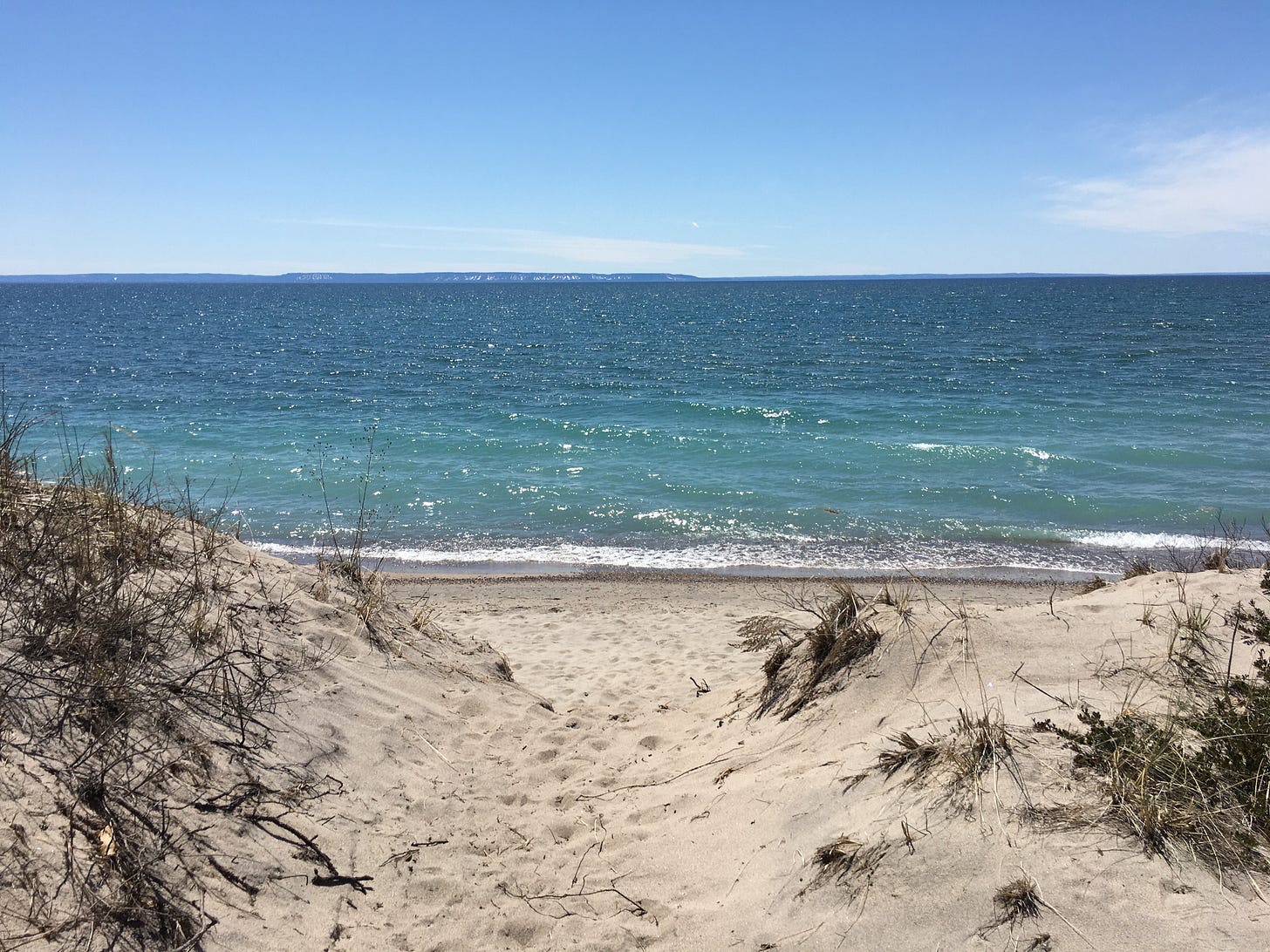 Good news, the general is back. Jordan Hall will be delivering another situational assessment at The Stoa this Tuesday at 10:00 AM.
Check out the website to RSVP for wisdom gym events.
Events for this week:
***
May 3, 2020
The only way to beat the devil in chess is not to play him.
I didn't mean to do the bait and switch already, but I am just a humble steward: I do not own my lord's house. Besides, you knew you were never playing chess with me anyway. I think it's time for you two to have a talk. I have too many other plot lines in my life at the moment to deal with.
And I am not one to give advice, but I sense that it is time for you to get behind him, and help us clean up your mess. If my logic is correct, even you deserve love. Rumor has it that you have repentance issues, so I will not try to play metagames with you. For my part, I will love you, or love the part of you that is in me, and I'll encourage others to do the same.
Now, I feel called to calmly reflect on the liminal war. I noticed a dip in people subscribing to my mailing list in the letter in which I mentioned Peterson's name in the first sentence. I think it's because I mentioned his name. A lot of people have massive philosophical allergies to him. Which annoys me, because I love him. If I run with that annoyance, I'll start ranting and raving about social justice warriors, but I don't want to, because I am starting to love them too.
I feel called to talk about Peterson more, because I want to help break him out of prison. Before COVID-19, and the Stoa, I was shy about mentioning him on my social media. I don't know why exactly, but part of it was that I did not want to egoically ride his fame wave, due to my connections with him, which were personal. Also, I did not want to court culture war noise, which is ugly and nasty and can easily hijack your serenity with outrage porn. My Stoicism was not strong enough for that then.
I sense that he is thinking about how to make his return, and that there is a good chance that he might be reading these journals. I agree with Peterson on a lot of things, propositionally speaking, and disagree with him on things, too. I also think that he does not have the best social skills. When he's culture warring, he talks at people, not to them, and interrupts way too much. He pays lip service to Carl Rogers' active listening principle, but watch Rogers talk to Gloria. Peterson's listening game is nowhere near Rogers'.
I also agree with John Vervaeke's critique of Peterson, and I think Andrew Sweeny said it best: Peterson's shadow is postmodernism. That said, I love Peterson, and, as his client, I probably wouldn't be here today if it hadn't been for him, and I have no desire to virtue signal against him in order to score points with his bad faith haters.
I think he got captured by ego. Most people who knew him felt it as well. Can you blame him? All that attention. Yeah, he changed. Selling lobster leggings on his website type change. Whoever is advising him, his Blue Church handlers, have neutered his word and are controlling where his attention goes. He has not been at the edge of his thinking for a while, and Zizek, with gentle artfulness, easily exposed a lot of the holes in his thinking.
My sense is that he should privately enter dialogos with some of the people in the sensemaking web, who are just as smart or smarter than him and who can lovingly place him at the edge of his thinking, so that he can face his postmodern shadows before he enters the liminal war. But I sense that his ego is too big to do this willingly at the moment, and his Blue Church handlers are serving as his epistemic bouncers. 
The scene from Watchman comes to mind, in which they break Rorschach out of prison. I sense that it is time we attempted a prison break for Peterson. The individual is not the most important spiritual unit, my old friend, communitas is. Hold on tight, we are coming for you.
***
Gift Economy / The Stoa currently operates through a gift economy. We are offering the Stoa as a gift, for people to freely use during these troubled times. If you are inspired to provide a gift to The Stoa, email thestoa at protonmail dot com. Your gift can take the form of money, support, services or ideas. If you wish to gift money, you can do so here or here for ongoing gifts.